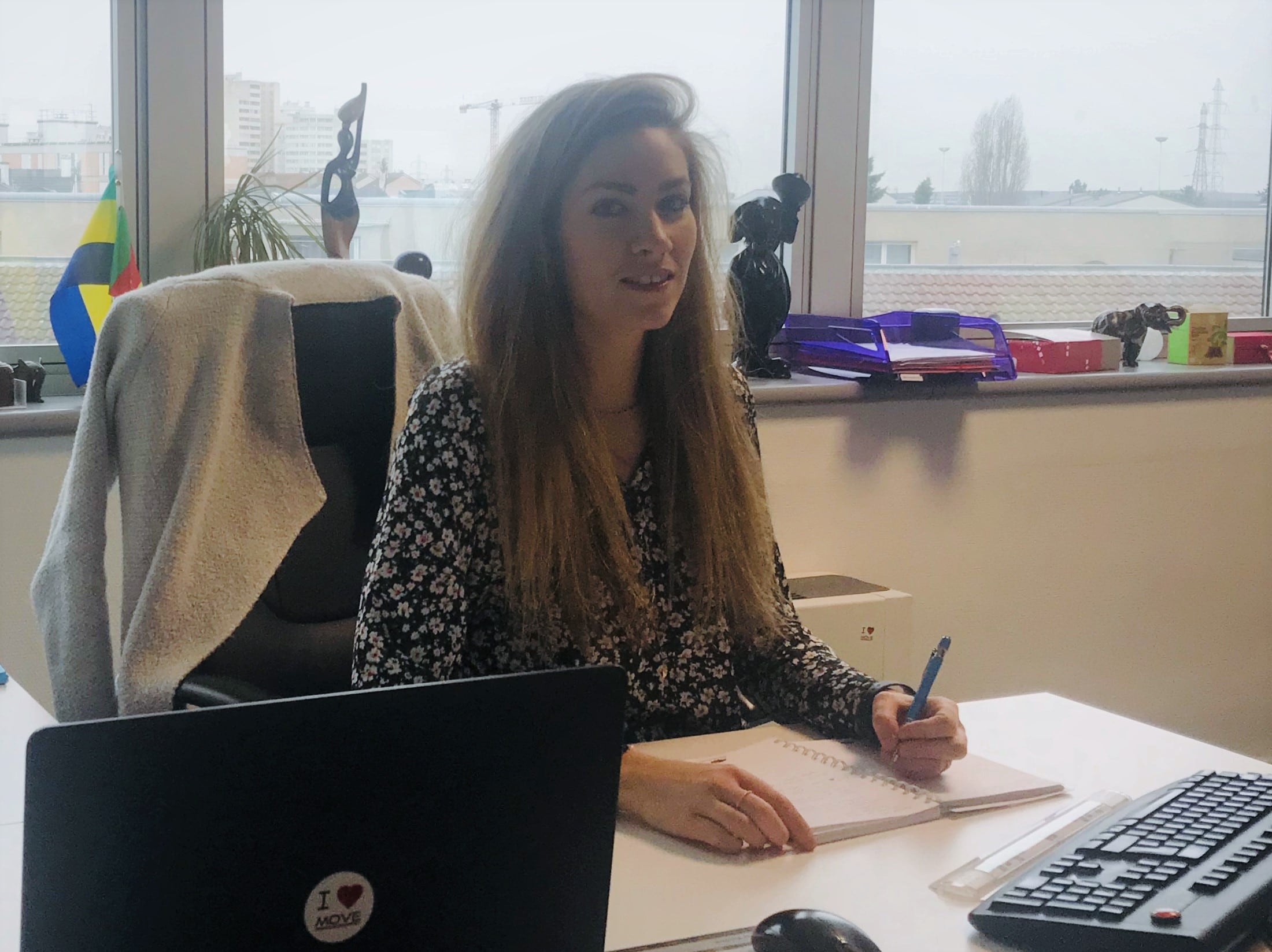 Within Groupe Marck, skills are constantly and sustainably acquired, developed and refined. To maintain and bring this philosophy to life on a daily basis, the Group works closely with each employee who wishes to acquire new knowledge and develop new skills.
Julie Violon, who has been Logistics Manager since 2012, having joined the Group in 2008 as Logistics Assistant, illustrates this tendency to develop positively.
"After my Baccalaureate, I didn't pursue any specific studies to prepare for my current job, but with Groupe Marck I have learned everything in the field," she says.  "To continue to evolve but also to challenge myself, I recently decided to follow a new course to obtain a Master 2 in Supply Chain Management (*)."
Since September 2018 and until next June, when the 53 days of classes will come to an end, Julie has been combining this training and her professional activity. As Logistics Manager, her main tasks are to manage import (in conjunction with the purchasing department) and export (with the sales department) transportation and to negotiate framework contracts so that all the Group's subsidiaries benefit from a single transport tariff. As a "student", she is preparing a master's thesis to be completed by November 2019 with the viva in February 2020.
"It is very important to me that the Groupe Marck supports me in what I am doing. This further strengthens my belief and gives me confidence that, we together, can work towards the common objective of improving the Group's Supply Chain. My current pace is very fast and my weeks are very busy because I work regularly in the evenings to make up for my absences on the days when I am studying. Above all, it is exciting because I am constantly acquiring new knowledge. My manager pays a lot of attention to my development because it is important to both of us to apply my new knowledge quickly."
(*) Supply Chain Management defines all the resources, means, methods, tools and techniques designed to manage the global supply chain as efficiently as possible, from the initial supplier to the end customer.