French industry
As a key player in French industry, Marck & Balsan has chosen to maintain production and manufacturing units in France, as close as possible to its R&D department and design offices.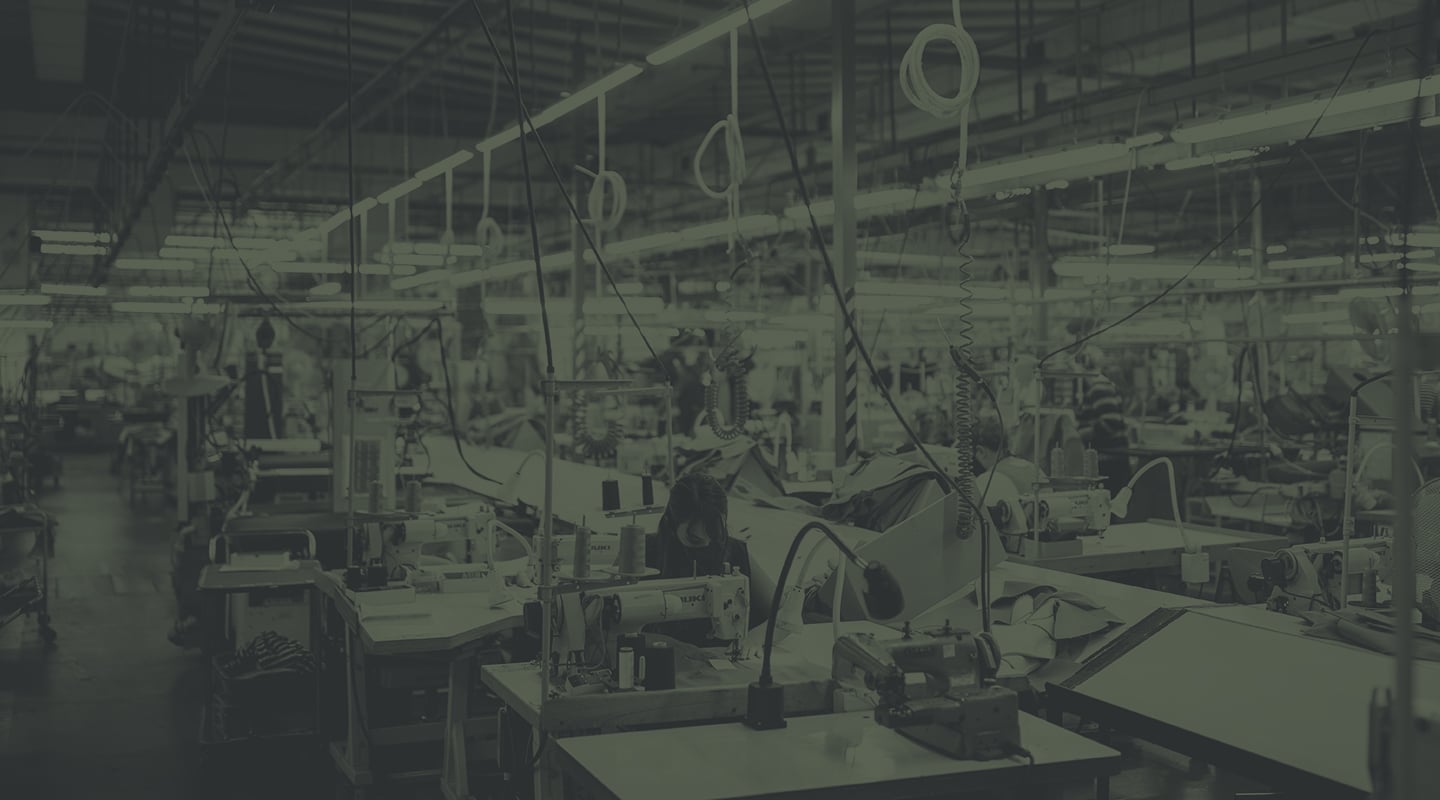 French know-how
The vibrancy and diversity of our industrial system allow the company's production capacity to be increased while ensuring performance in terms of deadlines and quality.
Marck & Balsan has 7 production sites in France, each specialised in a particular field.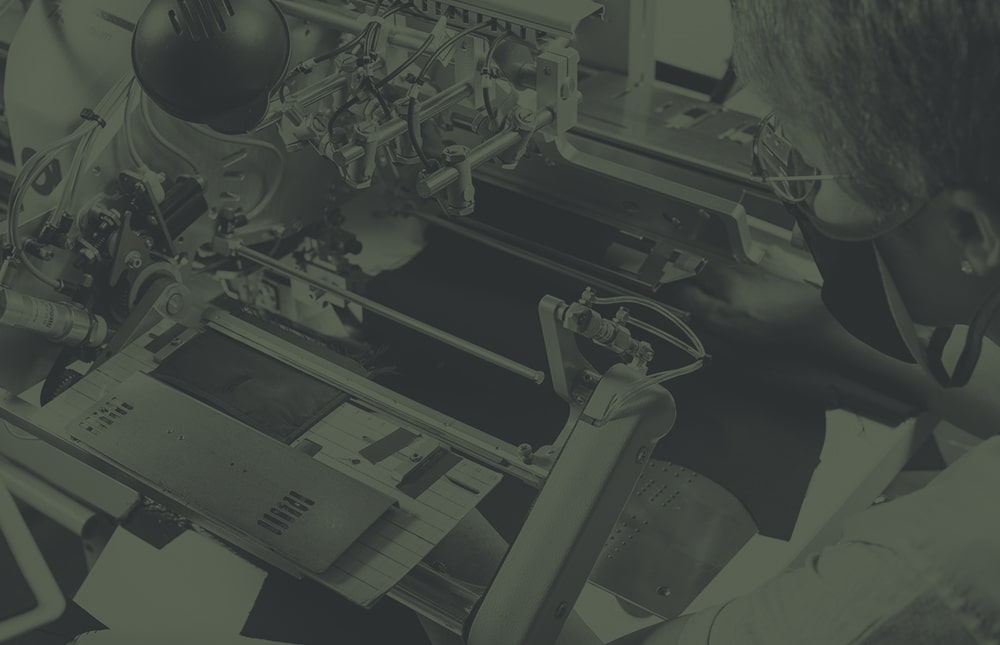 Made in France
CALAIS (62) Mass production made-to-measure
Capacity: >110,000 items/year
CLUSES (74) Sealed clothing and PPE
Capacity: 25,000 high-technology items/year
MONTIERCHAUME (36) Woven fabrics
Capacity: >80,000 items/year
SAINTE-PAZANNE (44) Production of headgear
Capacity: >100,000 items/year
LA CHARTRE-SUR-LE-LOIR (72) Identity accessories and trimmings
Capacity: >500,000 linear metres/year
LIMOGES (87) The making of top-of-the-range suits and tailors, in made-to-measure and series 
MER (41) Flexible inflatable and semi-rigid boats
Our sites
Marck & Balsan Group has 7 production sites in France, each specialised in a particular field: Calais, Taninges, Montierchaume, Sainte-Pazanne, La Chartre-sur-le-Loir, Limoges and Mer.
The possession of several production plants in France is a guarantee of its flexibility, responsiveness and technical proficiency.
The French industrial presence is supplemented by a site in Tunisia specialised in waterproof clothing and PPE, but also by partnerships with factories located in the Euromed zone, in China and in India, all certified in accordance with the company's quality procedures.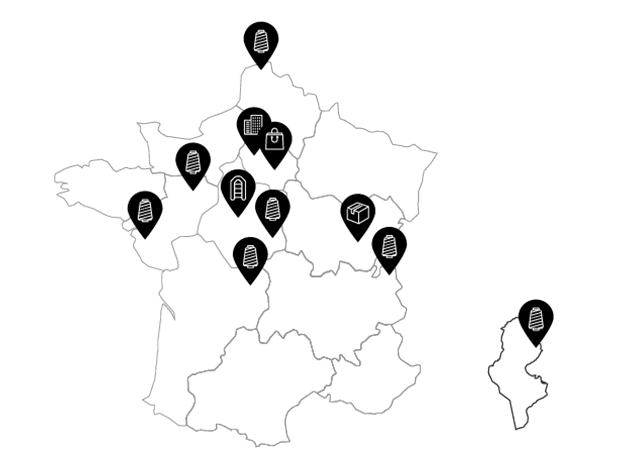 MARCK & BALSAN IS COMMITTED TO MAINTAINING JOBS AND KNOW-HOW IN FRANCE. THE POSSESSION OF SEVERAL PRODUCTION PLANTS IN FRANCE IS A GUARANTEE OF FLEXIBILITY, RESPONSIVENESS AND TECHNICAL PROFICIENCY.
Collaboration
Le Slip Français
To extend its range, le Slip Français joined forces with Marck & Balsan in 2019. An exclusive partnership emerged to develop a pea jacket called "Le Éric". Entirely Made in France, it is based on the model of the famous Navy pea jacket for which Marck & Balsan has been the reference for many years.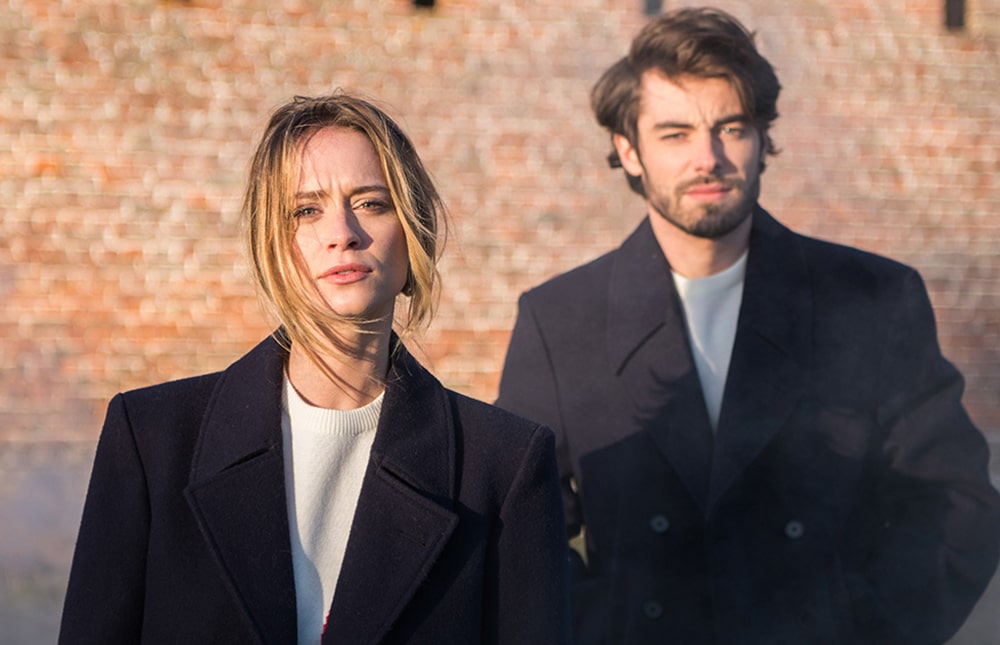 Collaboration
1083
1083 is a brand of French ecological jeans, made less than 1083 km from your home. It therefore naturally asked Marck & Balsan and its French industrial tool to produce 2 jeans made of organic cotton and elastane. They are produced on our Calais site.