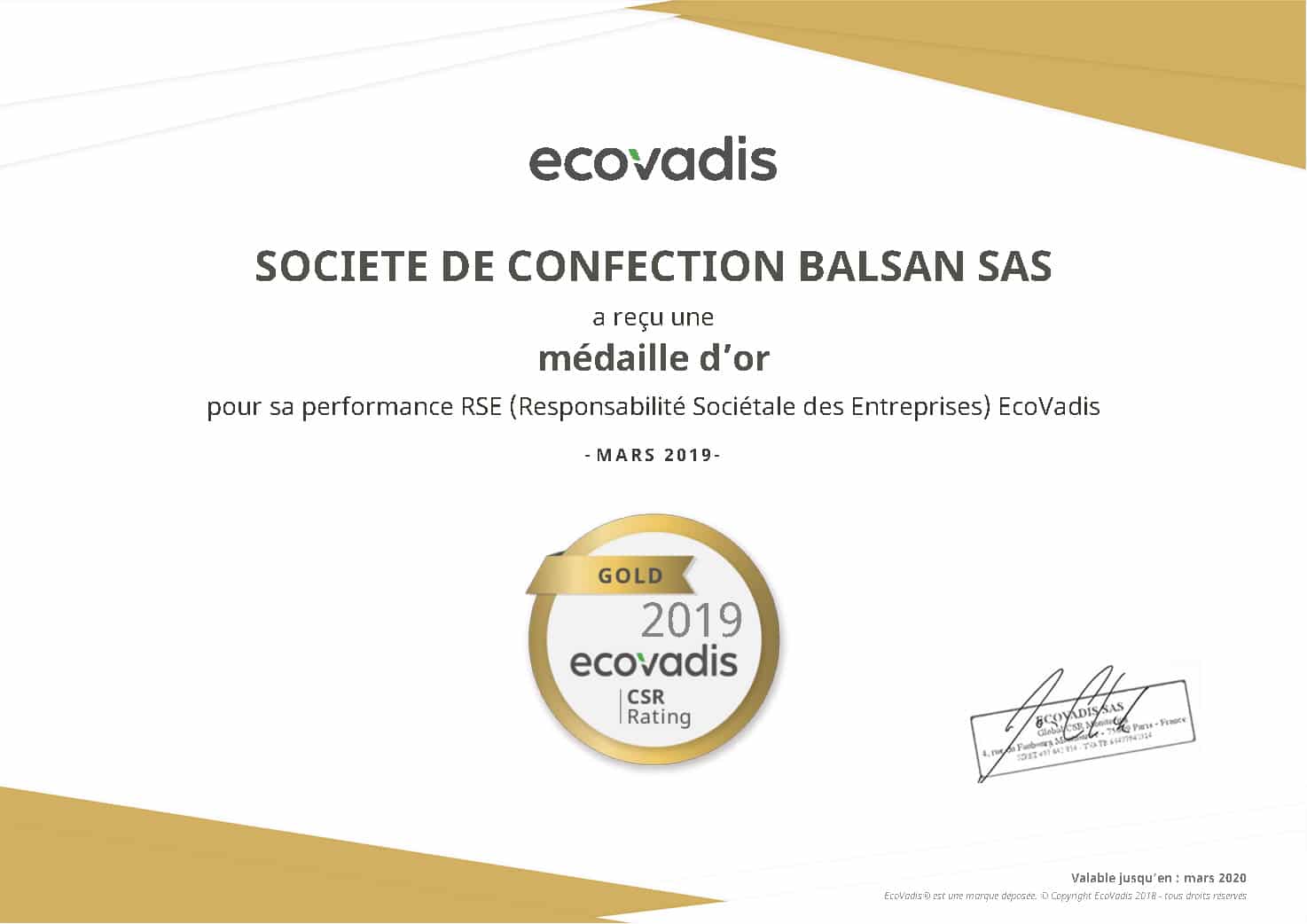 Balsan has improved its CSR performance measure in its new EcoVadis evaluation and attained an overall score of 69/100 (vs a score of 63 last year).

Thanks to this score, BALSAN has joined the top 2% of companies evaluated by EcoVadis in the "Manufacture of clothing articles" business sector.
Its many CSR actions, and particularly its HR work in the social sphere, contributed to the improvement of this score.
This EcoVadis evaluation, required by some of our clients, represents a key strength and a measure of our CSR performance, something that can be highlighted in Balsan's responses to calls to tender.
FOCUS ON…

Founded in 2007, EcoVadis now runs a global platform for the evaluation and sharing of CSR performances, used by over 55,000 companies of all sizes in 150 countries.
EcoVadis combines an information system with a network of experts to provide its buyer and supplier clients with simple, trustworthy and comparable scores covering 190 purchasing categories and 21 indicators (from "CO2 emissions" to "child labour").
70% of CAC40 companies and over 300 major international groups use the EcoVadis solution to map out risks, cover anti-corruption and duty of care requirements and encourage innovation throughout the value chain.